Last updated: 2 January, 2022
Pilgrimage to Llandaff Cathedral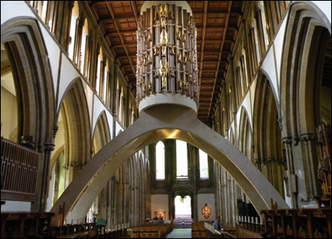 On Sunday 16th February 3.30pm Huw will be reading the 2nd lesson at Evensong as the Cathedral prays for our parish. All are welcome and it would be good isf a group of us were there to support him and our parish.
CADOC and The Drowned Boys. -
Contemporancient Theatre
Contemporancient Theatre - CADOC and The Drowned Boys. A comedy drama by Vic Mills, based on research by a university professor seeks to unravel the history of Saint Cadoc, the founder of Christianity in Wales.
Before the performance St. Catwg's Church will be open from 5.30pm for people to visit and enjoy refreshments, Cheese and Wine. The performance will then take place at 7.00pm at Neuadd St. Catwg's Hall.
Everyone is invited to come along and support the Church and Local Theatre.
Our new Arts and Crafts group will meet for the first time in St. Margaret's Church the first Friday in September. More details to follow. Everyone is welcome, if you are interested please come along.
Christian Aid Week - May 2019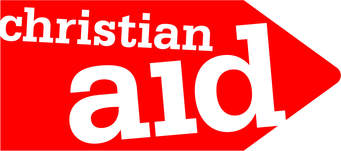 This week has been Christian Aid Week. This is an inportant Christian charity which deserves our support. For those who wish to contributeto the work of Christian Aid there will be will be a retiring collection at our celebrations of the Holy Eucharist in both Churches today and next Sunday (26/05/19). You can learn more about the Christian Aid Charity and what they do by clicking on the link on our home page. Thanking you in anticipation for your generousity.
LENT 2019 in the Diocese of Llandaff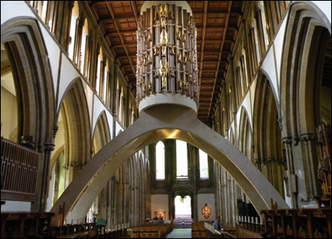 Diocesan Lenten Talks "WHERE FAITH MATTERS" will be held at Holy Trinity Church, Ystrad Mynach, @ 7.00pm on:
Tuesday March 19th, Introducing the Diocesan Vision, Bishop June's Address

Tuesday March 26th, "Telling a Joyful Story", Archdeacon Christopher Smith

Tuesday April 2nd, "Growing the Kingdom of God", Archdeacon Peggy Jackson

Tuesday April 9th, "Building our capacity for good", Archdeacon Micheal Kormor

All are warmly invited to attend any of the talks to learn more about our Diocesan Vision which will guide our work in the Parish and the Diocese for th e next five years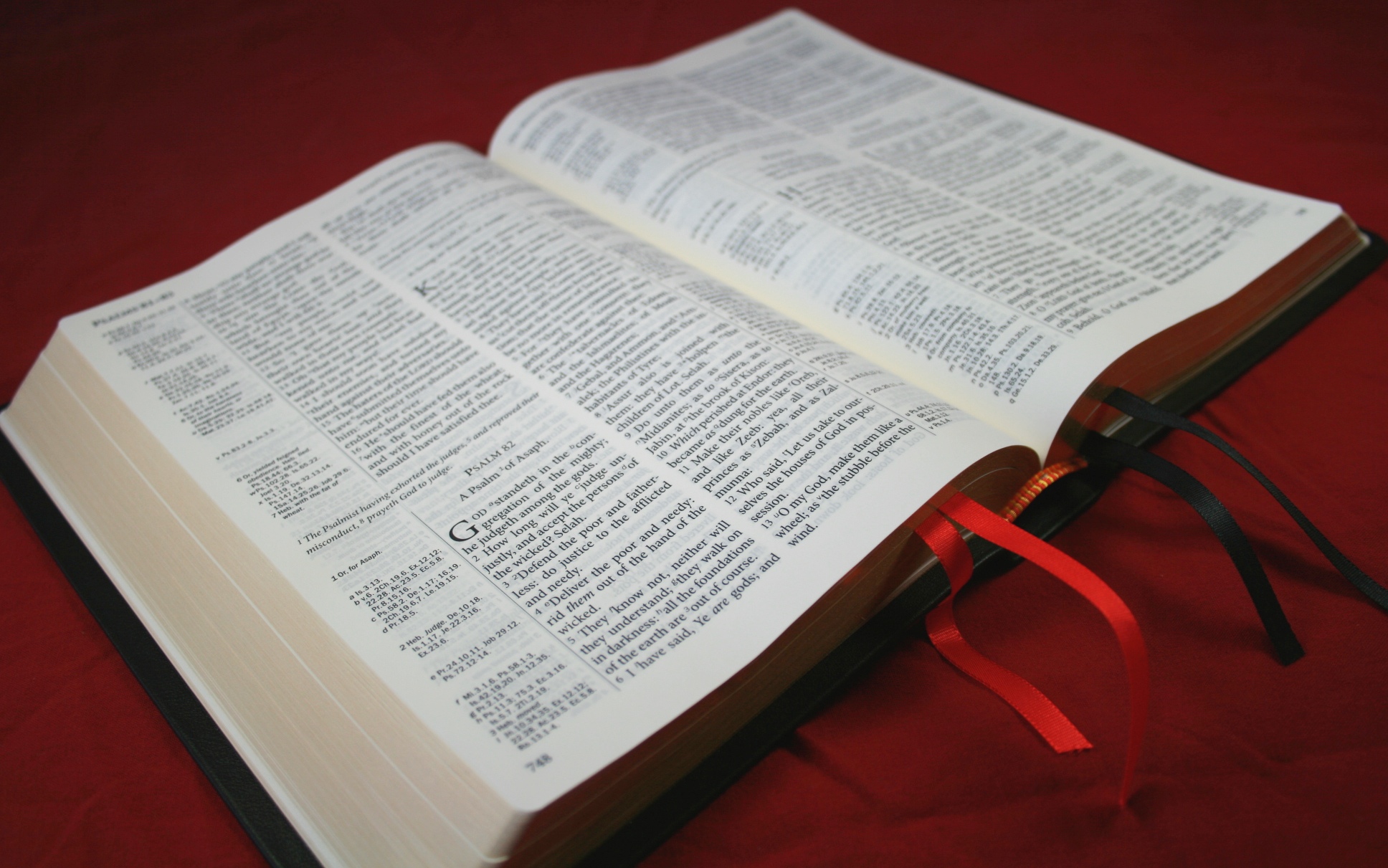 We will be holding a Bible Study Group through November and leading into Advent. We will meet at 6.30pm every Wednesday at St. Margaret's Church and at 11.00 am every Thursday morning at St. Catwg's Church, beginning on Wednesday 7th November and Thursday 8th November. All are welcome.
Parish Flower Arranging Group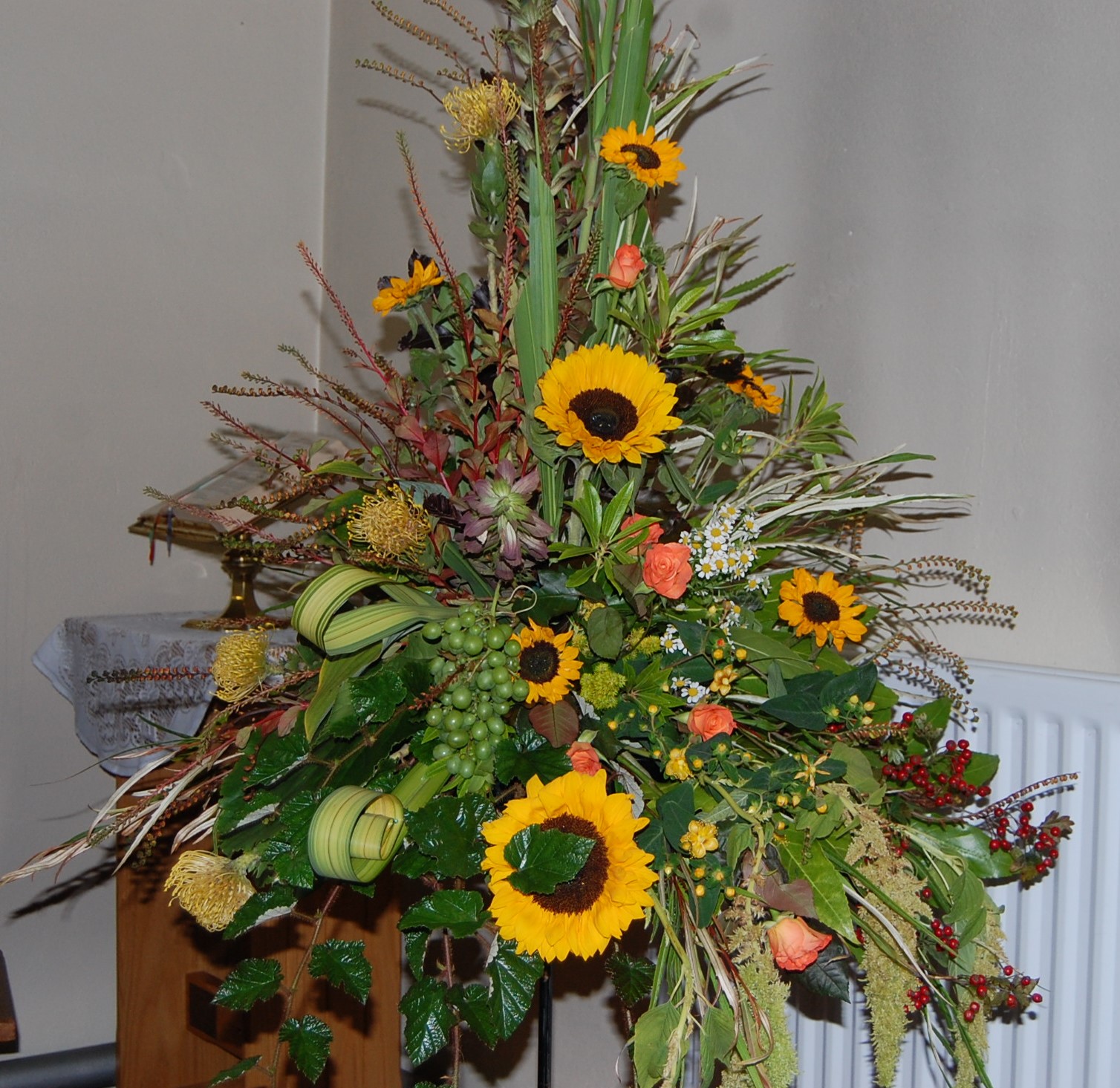 There will be no class during November, however there will be a Christmas Workshop on Thursday 13th December starting at 10.00am, We will have a chance to make two Christmas arrangements, a Christmas Ring which can be hung up or placed on a table top and a candlestick arrangement. Please bring a small plate of goodies to share for lunch. Our Christmas lunch is at the Scholars Restaurant, Ystrad Mynach on Friday 30th November at 12pm. Any member wishing to join us please speak to Nesta or Hilda. Thank You.
Rhymney Valley Music Club Concert
The Rhymney Valley Music Club have a concert featuring the Gwent Chamber Orchestra on Saturday 20th October at 2.30pm in Lewis Girls School. Tickets £8 on the door.
If you have any used or unused postcards that you no longer need please bring them to Church. Audrey Phillips is collecting them to raise funds for MAF which is an international Christian aviation organisation which provides much needed food, water and medical supplies to isolated communities in remote areas of the world. Thank you for supporting this important work.
SOCIETY OF OUR LADY OF WALLSINGHAM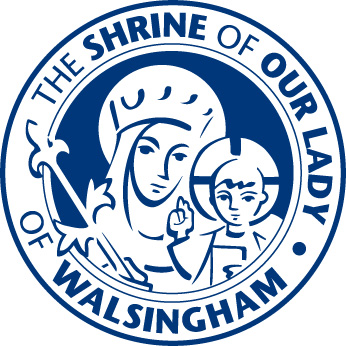 The local branch of the SOCIETY OF OUR LADY OF WALLSINGHAM will meet on Tuesday 7th August at 7.00pm in St. Catwg's Church to celebrate Holy Eucharist. All are welcome.
A day trip to Wells is being organised from Holy Trinity Church Ystard Mynach on Staurday 22nd September 2018. There is the opportunity to visit the town of Wells and, if you wish, to join the group for Evensong in Wells Cathedral.
The estimated cost is £15 per person. If you would like a day out to Wells please give your name to Carolyn by Sunday 5th August.
Macmillan Nurses Strawberry Tea
A Strawberry Tea is being held this week in support of MacMillan Nurses. It will be held in Holy Trinity Church Hall, Ystrad Mynach on Thursday 28th June 2018 at 2.30pm. Please come along and support this wounderful charity which does such important work within our community. All are welcome.
RAF CENTETARY CELEBRATION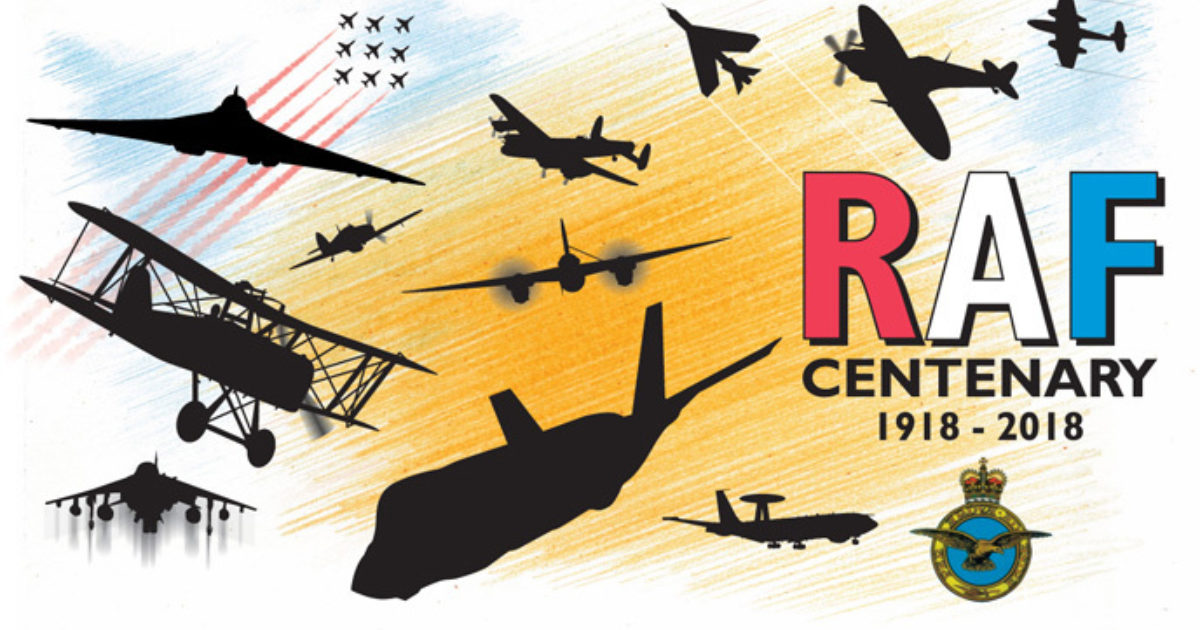 The local branch of the RAF Association is holding a celebration of the centenary of the establishment of the Royal Air Force. This will be held on Thursday 21st June at Heolddu School. Doors will open at 6.30pm with the celebration commencing at 7.00pm. Programmes are available on the door. All are welcome.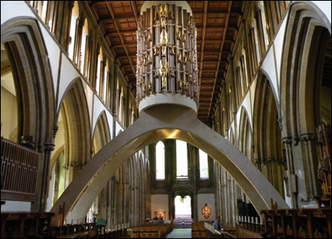 Sunday 29th April four of us travelled to Llandaff Cathedral to attend the normal Evensong service. However, this evening was very special indeed. We were privileged to have the combined choirs of Brecon, Llandaff and Newport Cathedrals - approximately 65 young choristers - girls and boys, and 30 or so men. We heard beautiful singingof well known hymns and anthems. The choir even sang the repeat chorus of Cwm Rhondda just as happens at rugby matches - very uplifting! This was actually the second service involving the three Cathedral choirs and the plan is to sing annually at different venues - next years event will be held on 19th May 2019 at Brecon Cathedral.
We all enjoyed the service, the singing and the superb music and plan to be at Brecon next May!
Audrey
-o-o-o-o-o-o-o-o-o-o-o-o-o-o-o-o-o-o-o-o-o-o-