Thought for the Week is a weekly theme that we can all focus on.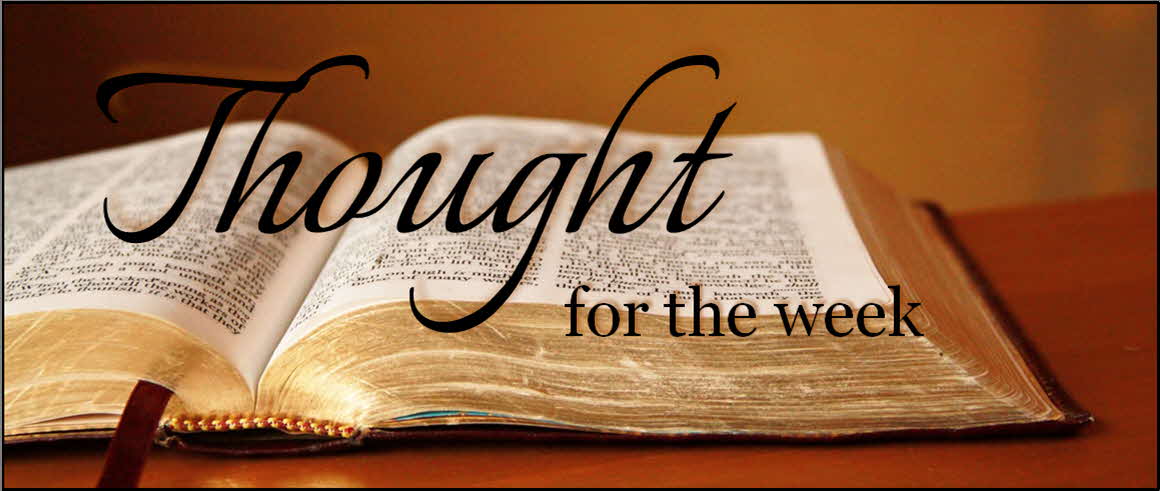 Sunday, 22nd November 2020
CHRIST THE KING - THE FOURTH SUNDAY OF THE KINGDOM

First Reading

Psalm

Second Reading

Gospel

Ezekiel 34. 11-16, 20-24
Psalm 95. 1-7
Ephesians 1. 15-23
Matthew 25. 31-46
Prayer for the week.

God of gentleness and humility; Kingship speak's of glory and prestige, of power and deference due. As Jesus set aside his heavenly status to show his love for us, may those who seek authority on earth be courageous, their leadership characterised by honesty and unselfishness; that we may trust and respect them, and support them in our prayers. Amen.

CANON CAROL WARDMAN

(Prayer by kind permission of The Church in Wales.)

Eternal Father, whose Son Jesus Christ ascended to the throne of heaven that he might rule over all things as Lord and King: keep the Church in the unity of the Spirit and in the bond of peace, and bring the whole created order to worship at his feet; grant this for the sake of your Son Jesus Christ, to whom with you and the Holy Spirit, be the kingdom, the power and the glory, for ever and ever.
-O-O-O-O-O-O-O-O-O-O-O-O-O-O-O-
Sunday, 29th November 2020

THE FIRST SUNDAY of ADVENT

First Reading

Psalm

Second Reading

Gospel

Isaiah 64. 1-9
Psalm 80. 1-7, [17-19]
1 Corinthians 1. 3-9
Mark 13. 24-37
ooooooooooooo00000000oooooooooooo
[Safeguarding Policy][Disclaimer] [Home Page]