Thought for the Week is a theme that we can all focus on. The prayer and collect is taken from the Church in Wales website by kind permission of The Church in Wales.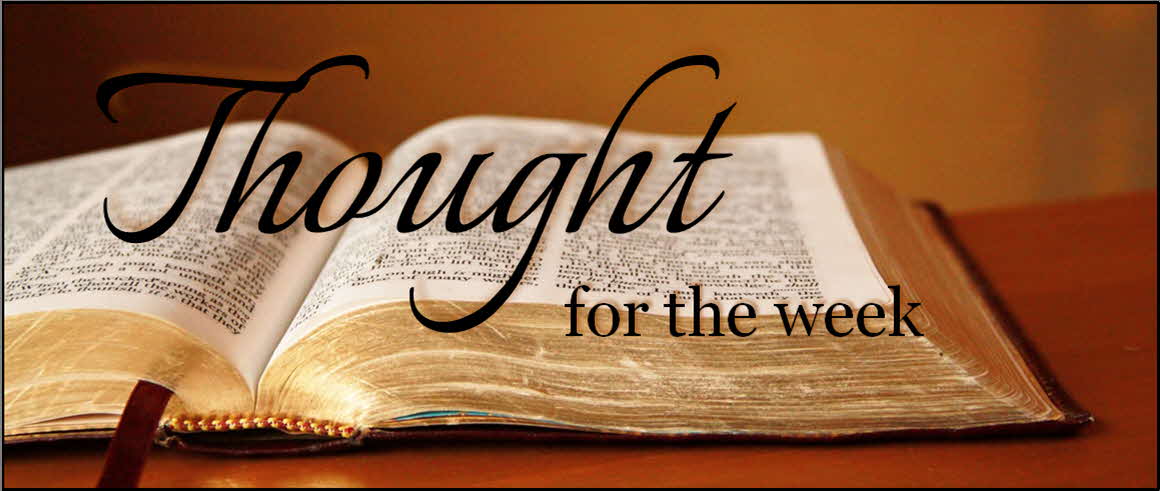 Sunday, 16th January 2022

THE SECOND SUNDAY of EPIPHANY

First Reading

Canticle

/ Psalm

Second Reading

Gospel

Isaiah 62. 1-5
Psalm 36. 5-10
1 Corinthians 12. 1-11
John 2. 1-11
Prayer for the week.

God of the Universe, Pour our your Spirit on us each day. Help us to follow your will, so that you can be well pleased with us. We ask this in Jesus' name. Amen.

CANON ROBERT TOWNSEND

(Prayer by kind permission of The Church in Wales.)

- Collect of the week-

Eternal Father, who at the baptism of Jesus revealed him to be your Son, anointing him with the Holy Spirit: grant that we who are born again by water and the Spirit may rejoice to be called your children; through Jesus Christ your Son our Lord, who is alive and reigns with you, in the unity of the Holy Spirit, one God, now and for ever.
-O-O-O-O-O-O-O-O-O-O-O-O-O-O-O-
Sunday, 23rd January 2022

THE THIRD SUNDAY of EPIPHANY

First Reading

Psalm

Second Reading

Gospel

Nehemiah 8. 1-3, 5-6, 8-10
Psalm 19 or 19. 1-6
1 Corinthians 12. 12-31a
Luke 4. 14-21
ooooooooooooo00000000oooooooooooo
[Safeguarding Policy][Disclaimer] [Home Page]