Thought for the Week is a weekly theme that we can all focus on.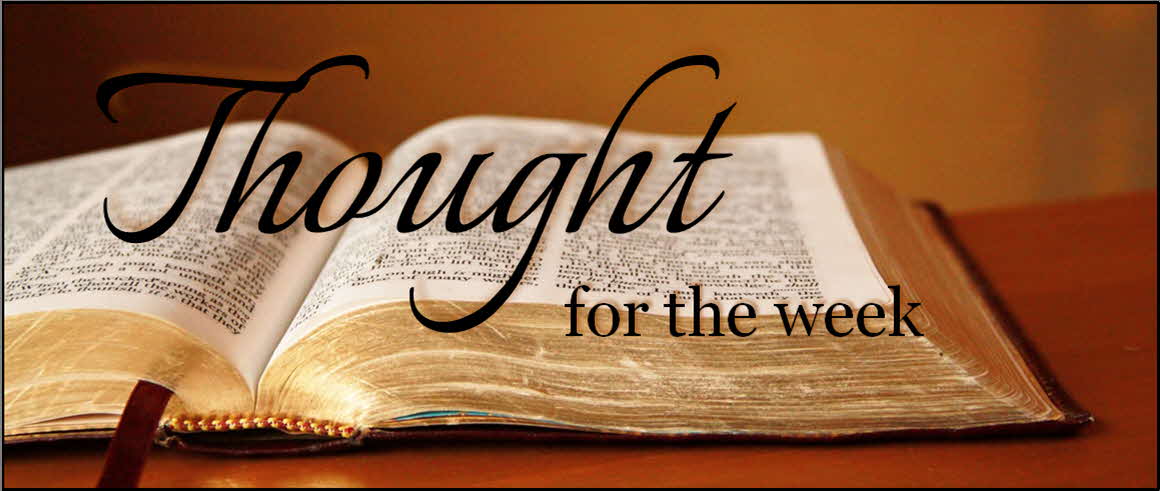 EASTER DAY

First Reading

Psalm

Second Reading

Gospel

Acts 10. 34-43
Psalm 118. 19-24
1 Corinthians 15. 1-11
Mark 16. 1-8
Prayer for the week.

God of love, as we come to the empty tomb, we give you thanks for the glorious resurrection of Jesus. Help us not to be shy in telling others about Jesus' new life, what it means for us and the joy it gives. This we ask in the power of the Holy Spirit. Alleluia. Amen.

CANON ROBERT TOWNSEND

(Prayer by kind permission of The Church in Wales.)

Lord of all life and power, who through the mighty resurrection of your Son overcame the old order of sin and death to make all things new in him: grant that we, being dead to sin and alive to you in Jesus Christ, may reign with him in glory; to whom with you and the Holy Spirit be praise and honour, glory and might, now and in all eternity.
-O-O-O-O-O-O-O-O-O-O-O-O-O-O-O-
Sunday, 11th April 2021

THE SECOND SUNDAY of EASTER

First Reading

Psalm

Second Reading

Gospel

Acts 4. 32-35
Psalm 133
1 John 1.1 - 2.2
John 20. 19-31
(with OT reading):
Exodus 14. 10-31; 15. 20-21
Psalm 133
Acts 4. 32-35
John 20. 19-31
ooooooooooooo00000000oooooooooooo
[Safeguarding Policy][Disclaimer] [Home Page]