Thought for the Week is a weekly theme that we can all focus on.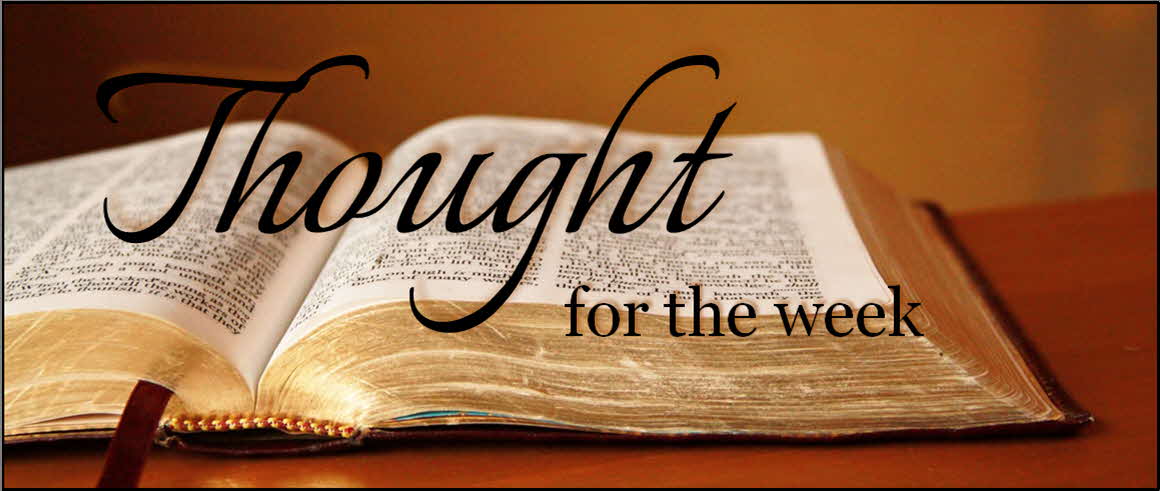 Sunday, 19th January 2020
THE SECOND SUNDAY OF EPIPHANY

Prayer for the week.

God of Compassion; You know us through and through, you see our faults and weaknesses, and yet you long for us to turn to you and accept your forgiveness. May your transforming grace shine through us, so that it is not just for ourselves that we experience your mercy, but so that we may reflect your love for all the world. Amen.

CANON CAROL WARDMAN

(Prayer by permission of The Church in Wales.)

Almighty God, in Christ you make all things new: transform the poverty of our nature by the riches of your grace, and in the renewal of our lives make known your heavenly glory; through Jesus Christ your Son our Lord, who is alive and reigns with you and the Holy Spirit, one God, now and for ever.
Amen.
-O-O-O-O-O-O-O-O-O-O-O-O-O-O-O-
26th January 2020

THE THIRD SUNDAY OF EPIPHANY

First Reading

Psalm

Second Reading

Gospel

Isaiah 9. 1-4

Psalm 27. 1, 4-9 or 27. 1-9

1 Corinthians 1. 10-18

Matthew 4. 12-23
ooooooooooooo00000000oooooooooooo
[Safeguarding Policy][Disclaimer] [Home Page]