Greetings from the Rectory.
A Pastoral Letter from your Priest.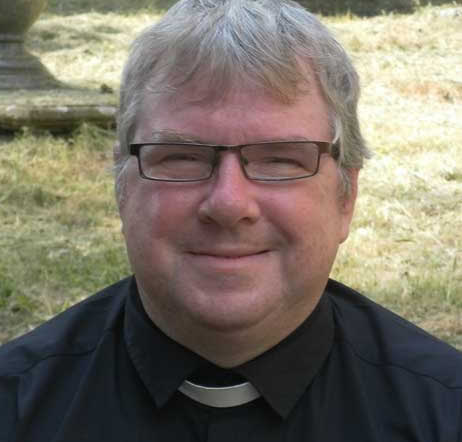 Dear friends,
All too soon, it seems, we stand at the beginning of a new year in the Churches calendar. Where did the last twelve months go? Here we are at the beginning of another Advent as we begin to prepare to celebrate the birth our Lord Jesus Christ. Christmas can be a magical time, particularly for children. Seeing the wonder in their eyes, the amazement on their faces as they see all the Christmas lights and decorations and as they open their presents can help us who are older to recognise once again the special nature of the Christmas season.

It is lovely to see the children excited and happy, but it is also a reminder that for many Christmas is not such a happy time of the year. Economic hardship, ill health or bereavement and loneliness can make Christmas a sad and miserable time for many. It is important to remember that Christmas is for everyone because Jesus came to bring the love of God to everyone.

With the birth of Jesus in the stable at Bethlehem we celebrate the giving of the greatest gift the world has ever known. As Jesus, a baby vulnerable and innocent God came into his world to live among and reach out to his people. At Christmas we celebrate the miracle of the incarnation as the Word is made flesh and God shows his love for us and gives the gift of his Son to share our lives. That is what makes Christmas so special. The story of the birth of Christ, wonderful as it is, is not just for children, it is for everyone. It is a story of hope for everyone who has ever known fear, worry or despair, it is a story of love for everyone who has ever felt alone, isolated or worthless. The coming of Jesus brings a new light to a world living in the darkness of insecurity, division and disrespect.

Christ belongs to everyone. At this time we think of those separated from their families for whatever reason, we think of those less fortunate than ourselves and we are called to reach out to them as God reaches out to us. Jesus comes to us at Christmas but he stays with us forever.

As we approach Christmas we remember in our prayers all who are in any kind of need, the poor, the sick, the lonely and the bereaved. May they know the peace and love of God this Christmas and may they find strength and comfort from knowing that Jesus is with us all.

Every blessing from your friend and Parish Priest, Fr Gary.
-o-o-o-o-o-o-o-o-o-o-o-o-o-o-o-o-o-o-o-o-o-o-o-o-
[Safeguarding Policy][Disclaimer] [Home Page]